bredent group
Health begins in the mouth
Since 1974, bredent has taken a clear position in the dental market: bredent products efficiently assist dental technicians with high-grade, aesthetic and periodontal hygienic dentures. bredent was always committed to optimising products and work processes – and always with the patient's well-being in mind.
Today – almost 50 years later – there is the bredent group, which consists of the three companies. bredent, Dental Concept Systems (DCS) and bredent medical. The benefit for our customers lies in the coordinated and well thought-out, synergetic solutions from dental technicians (bredent) to the high-tech mechanical engineering industry (DCS) and technology-leading medical technology – including state-of-the-art prophylaxis and state-of-the-art implant and prosthetics (bredent medical).
The bredent group's corporate values are that we are partner-oriented, trend-setting and efficient.


WE ARE ONE is the statement the bredent group uses to describe the benefits mentioned above to customers.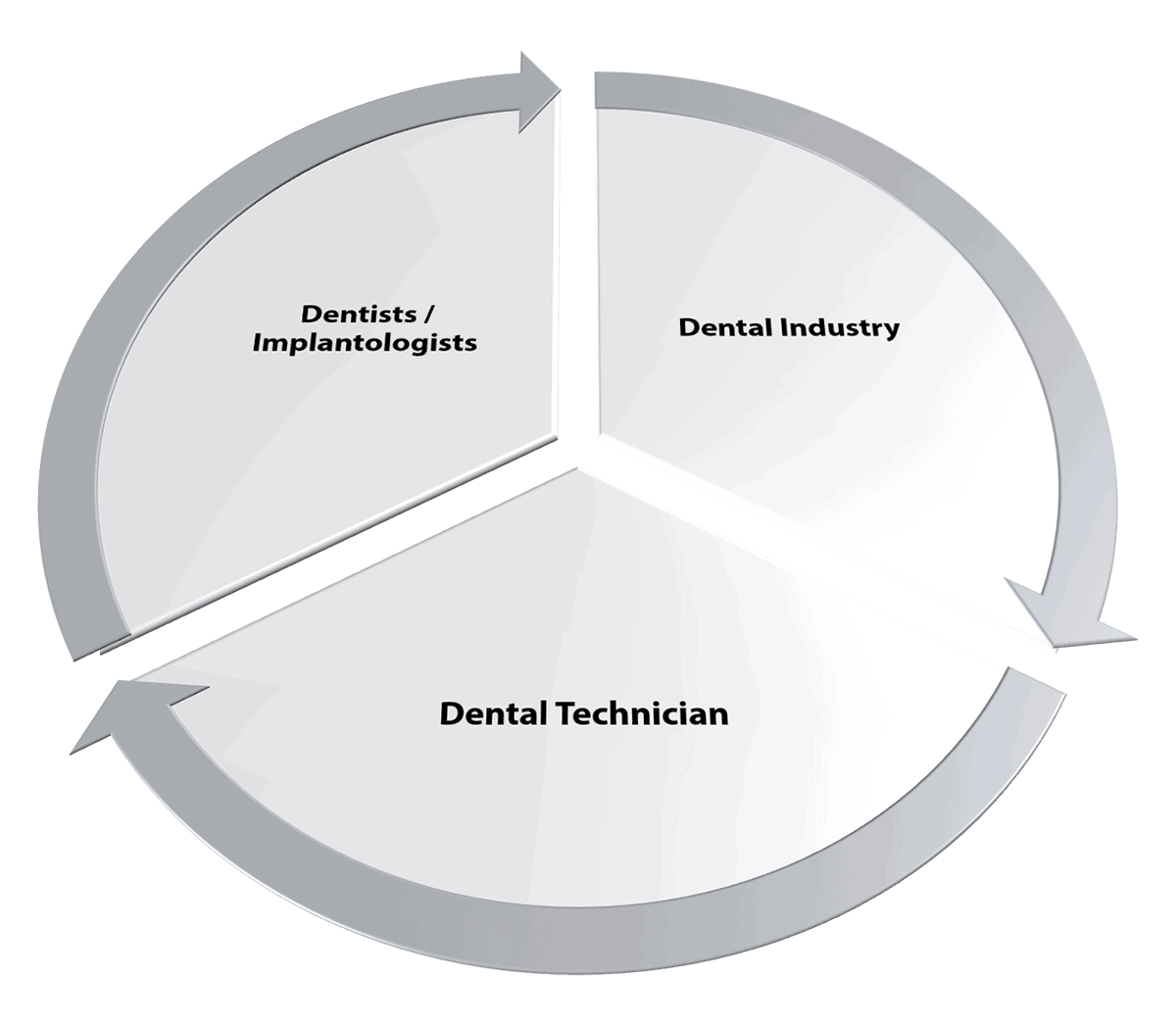 "For better dental care for people, we develop, produce, and sell trend-setting complete solutions with our qualified colleagues. We accompany and advise our customers for a safe and successful application of our therapy solutions."

We are open and fair in cooperation.
Partnerships form the basis for our longstanding success. We recognize the importance of reliability, trust and relationships.
We are happy to take the opportunity of entering into new partnerships and we are committed to mutual success.
"Commitment and partnership
are generating growth performance again…"